2013.2.28 CIFS Exhibition in Sri Lanka
The 14th Sri Lanka International chemical and dyes exhibition was held as scheduled on Feb 28, 2013 at the Colombo Exhibition Center. The chemical & dyes exhibition, the biggest and the most influential textile agents exhibition for the chemical and dyeing industries in Sri Lanka, was the 3rd times sponsored by CEMS Exhibition Company. More than 100 exhibitors from 10 countries were presented to this fair. Sunson Group, as the only enzymes supporter from China, was also attended to this industrial event. Dozens of sellers and manufacturers came to our booth for consulting and negotiation during the exhibition. The information we obtained from the exhibition could help us to understand the local market cleanly, as well as the information of market demand which laid the foundation of opening the market in Sri Lanka.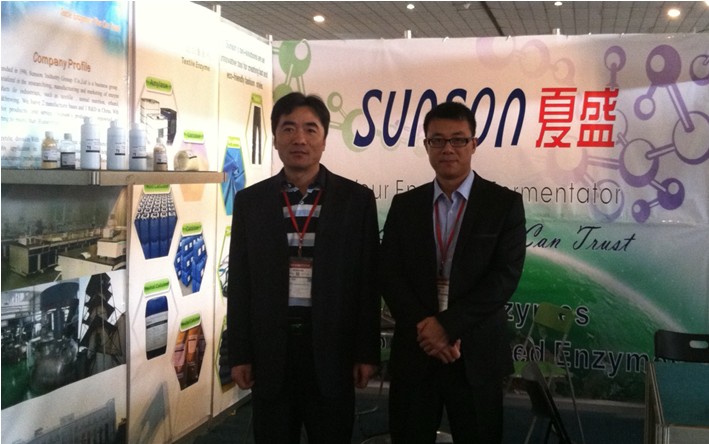 Although Sri Lanka is not famous for his textile industry because of the limitation of its industrial scale and slowness of its development, it owns numerous textile agents distributors which has a strong impact on its neighbors' markets, such as Bangladesh, India and Pakistan. That's why we decided to attend the exhibition. During the exhibition, we negotiated with the biggest textile agents distributor in Sri Lanka about products and markets which made them have a great interest in our products. They also reserved the samples of our products for further testing. We would continue focusing on and developing the local markets whilst established the business relationship with the local companies.