2013.4.17 13th China Interdye Exhibition in Shanghai
The 13th China International Dye Industry, Pigments and Textile Chemical Exhibition took place in the Shanghai World Expo Exhibition & Convention Center on Apr 17, 2013. The exposition attracted exhibitors and visitors from all over the world because of its high pertinence and internationalization. During the 3 days of exhibition, the booth of Sunson Group had received various customers including the domestic and the oversea. After some discussions about the prospect of this industry, market, products and technical cooperation, some of the customers and company's representatives reached a preliminary agreement on business cooperation. As a result, Sunson Group gained an excellent achievement this time.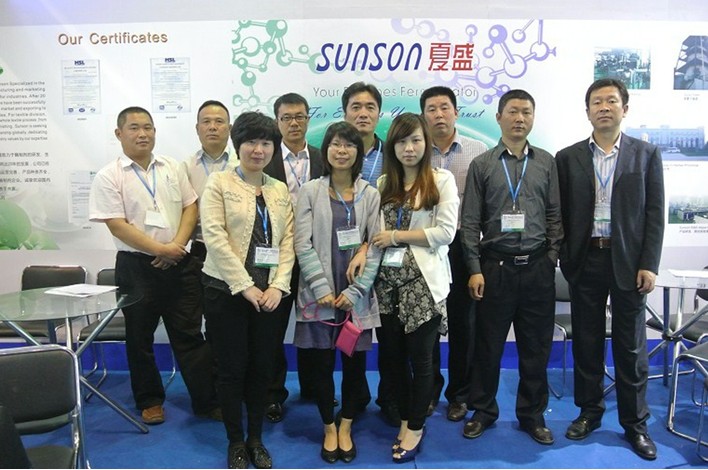 The booth of our company had received 56 foreign customers totally who came from Asia, Europe, America and Africa. Compared with the previous exhibitions, China International Dye Industry, Pigments and Textile Chemicals Exhibition this year was highly targeted so that it could attract various customers with high value from the targeted markets. We also had obtained many customers with high value who played a very important role in expanding market. It would not only consolidate the market we already have, but also would open the new market for selling textile enzymes in other areas. Besides, it also let us realized the significance of developing new product when the markets of conventional commodities became more and more competitive. In a word, it gave Sunson Group a new direction.