Sunson attend 2017 AGRENA (19th International Exhibition for the Management&Production of Poultry、Livestock and fish)
The AGRENA 2017 took place in the event held in at Cairo International Conference Center (CICC) , Cairo, Egypt from July 13 to 15, 2017. AGRENA has stood the test of time to register itself as the Middle Eastern region's largest & most prestigious Poultry, Livestock & Fish Show. It targets the flourishing Poultry, Livestock& Fish industry in one of the biggest markets for Poultry, Livestock& Fish products in the Middle East, with an emphasis on giving the possible opportunities to broaden your horizons & to see the latest technology, products and services.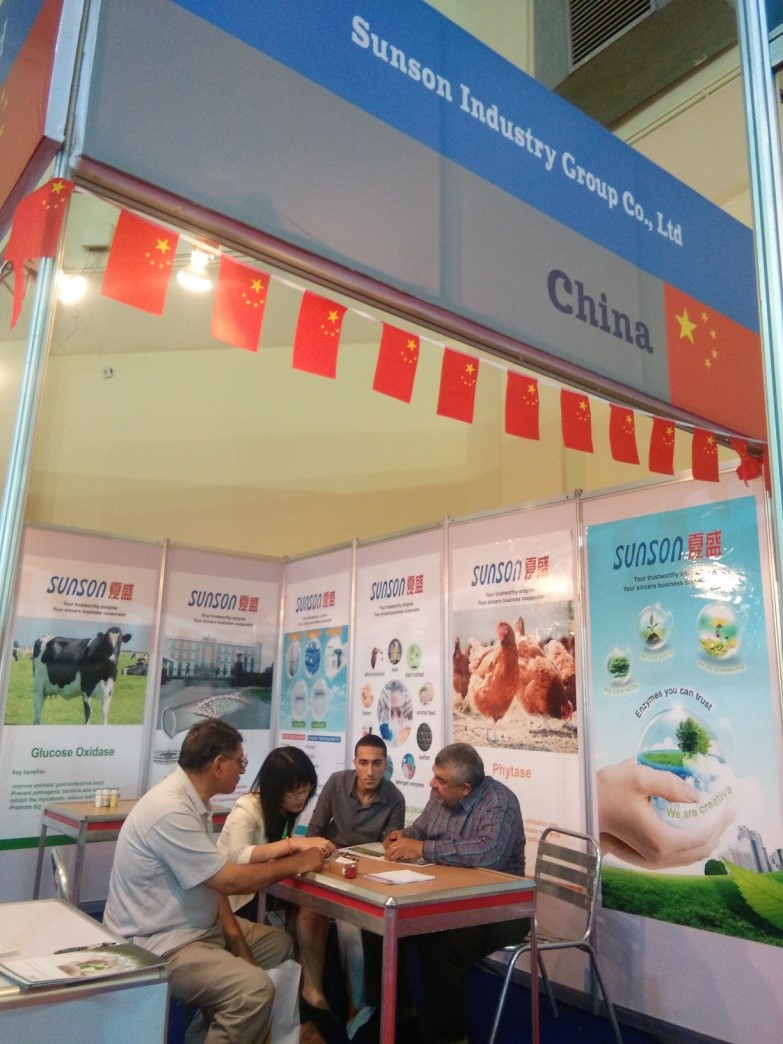 As one of the earliest and most important feed enzyme manufactures in China, Sunson Industry Group Co., Ltd. demonstrated some of our featured products, including glucose oxidase, lipase, new generation phytase and some complex enzymes. Besides, the Sunson company also introduced the application techniques within feed and aquaculture area.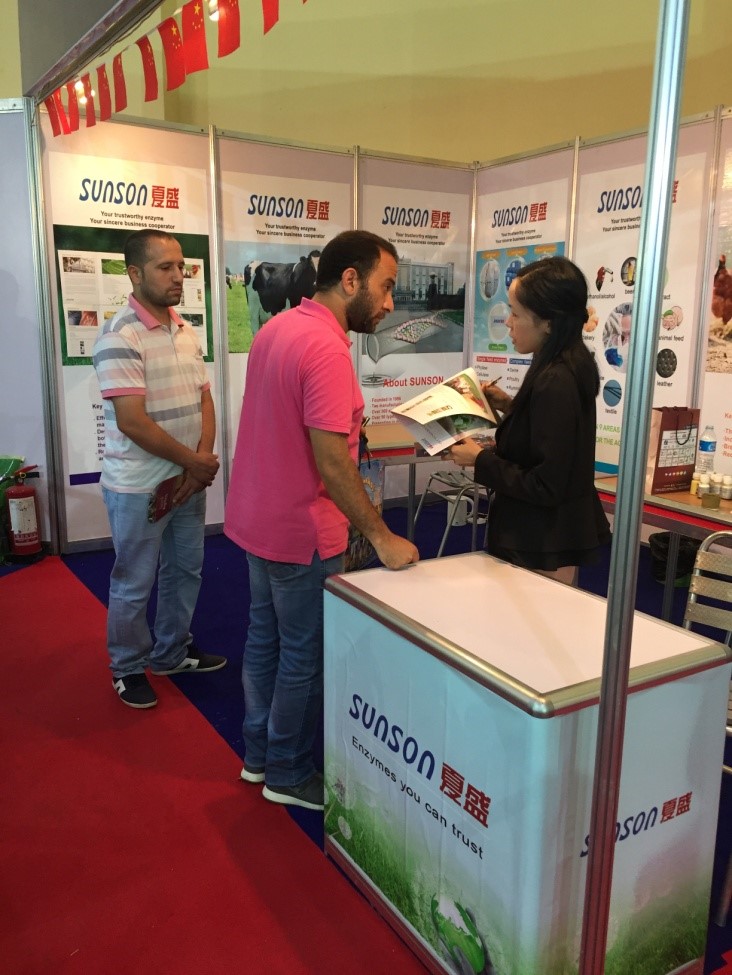 During the 3 days of exhibition, numerous feed manufacturers and agents negotiated with our representatives at our booth and ask for the samples for further testing. We not only learnt the demand of Middle east's local market of feed enzyme, but also promoted our products to the locals and set up a good brand image among them.