Sunson attended VIV TURKEY 2017
The VIV TURKEY 2017 took place in the Istanbul Expo Center from July 6th to 8th, 2017. The exposition attracted exhibitors and visitors from more than 20 countries including India、 United States、China、Korea etc. with over 200 companies within the feed industry because of its high pertinence and internationalization.
VIV TURKEY, the leading international trade fair of its kind in the region, is an UFI (The Global Association of the Exhibition Industry) approved event and is recognized throughout the sector as the sole International Poultry Trade Fair of Turkey. Sunson Group, as the only enzymes supporter from China, was also attended to this industrial event. Dozens of sellers and manufacturers came to our booth for consulting and negotiation during the exhibition.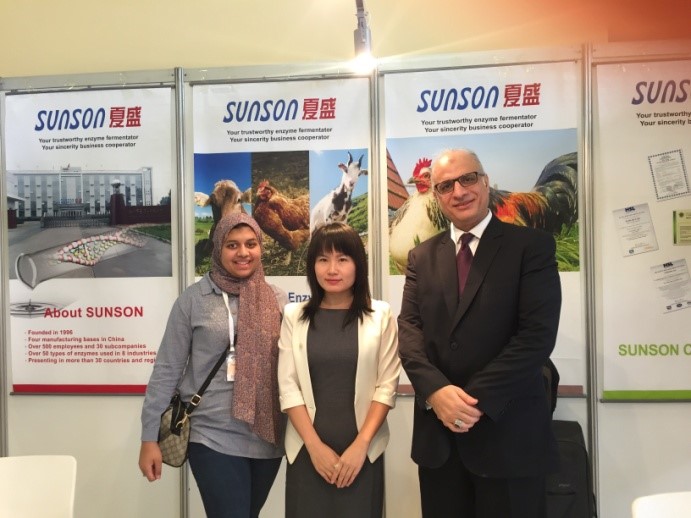 Our company location design had highlighted the new product, new technology and new image in this exhibition. In the exhibition, various departments' personnel performed its own functions.400 pieces of the product material were handed out on the first day. After three days exhibition, company collected several hundred customers' name cards, most of which were the new customers. The Technician, sales had a positive communication with the new and old customers all over the world.