Briefing on 2017 international intensive livestock industry in Asia
The 2017 Asian International intensive animal husbandry Exhibition (VIV Asia 2017) was held in the BITEC Pavilion at Bangkok, Thailand, from Mar. 15th to 17th, 2017. This exhibition attracted domestic and foreign enterprises a total of 48 countries more than 896 companies to participate, and also attracted from Singapore, Argentina, Turkey, Malaysia, Belarus, Pakistan, United States, South Korea, India, Philippines, Vietnam, Egypt, Sultan, Nepal, India, Taiwan, etc. numerous countries and regions total more than 40 thousand visitors attended.AS the representative of Sunson ,the international department participated in the meeting and laid foundation for further opening the international market.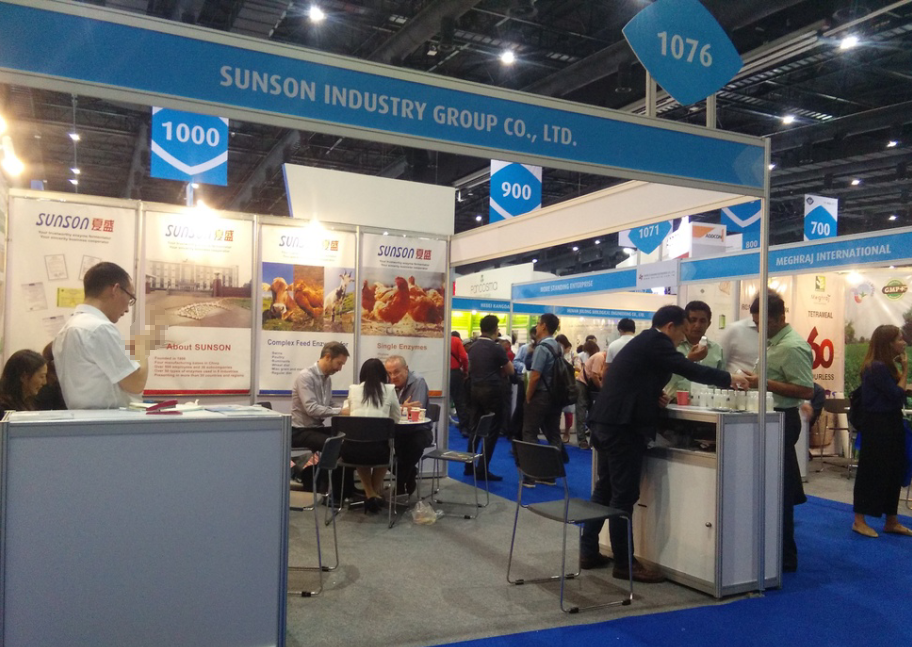 The exhibition lasted for three days, there are new customers, our regular clients and feed agents had participated in it. During the process of communication with customers, we not only introduced our products and using methods in detail, but also promoted
further understanding of the customer needs, market dynamics and related products.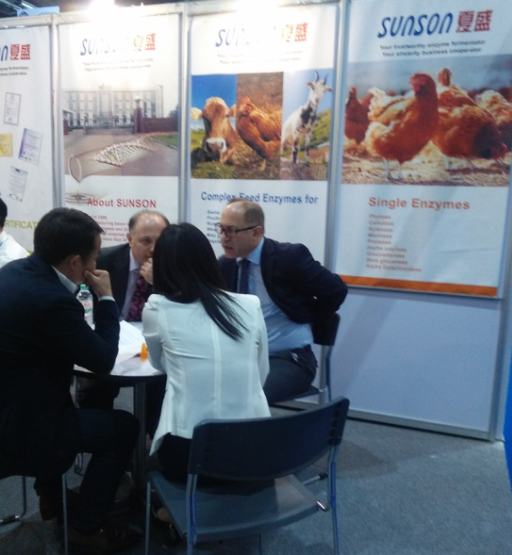 The scale of the exhibition is large and the customers are extensive. It is a valuable animal exhibition. We believe that through this exhibition and our unremitting efforts, our products such as Phytase , amylase, glucanase, lipase, mannanase, phytase, xylanase, cellulase, protease, Complex enzymes for animal feed will occupy a high share in the Middle East, Southeast Asia and the international market.