2019 Pharmaceutical raw materials and plant extracts exhibition (Supplyside West) Conclusion
Date:October 17-18, 2019
Address:Las Vegas, USA
Hosted by Virgo Publishing Inc., USA
Holding period: Once a year
Pharmaceutical raw materials and plant extracts exhibition (Supplyside West) was hold by Virgo Publishing Inc., USA, is the largest professional exhibition of pharmaceutical and health products raw materials in the United States, which is mainly based on plant extracts, functional food raw materials, pharmaceutical raw materials, cosmetic raw materials and health products raw materials. As the largest exhibition in the field of health and innovative raw materials, it attracts 15,000 professional exhibitors and visitors from 65 countries and regions, and over 10,000 kinds of exhibits will be exhibited on the site.There are more than 1,200 companies, mainly from the United States, China, India, Germany, France, Canada, Japan, South Korea, the Netherlands, Brazil, Thailand and Nigeria.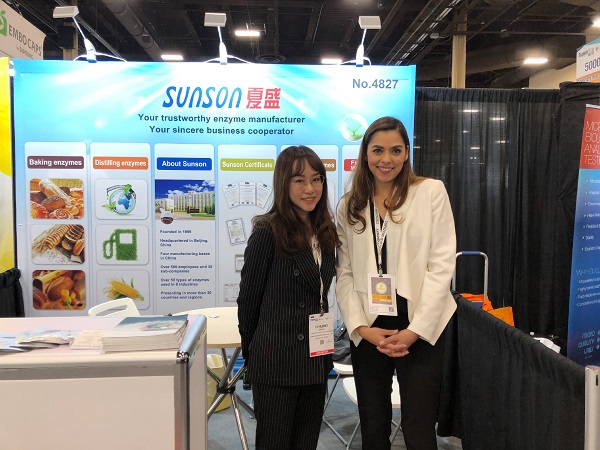 The United States is a global leader in plant extracts for health care, the increase or decrease of market demand will directly affect the changes in other markets around the world. Also, USA is the world's largest market for health products, including dietary supplements, natural and organic foods, functional foods, and personal and home care products. Meanwhile, China is the world's largest supplier of raw materials with abundant resources and competitive prices, therefore the United States is undoubtedly the largest market for Chinese exports.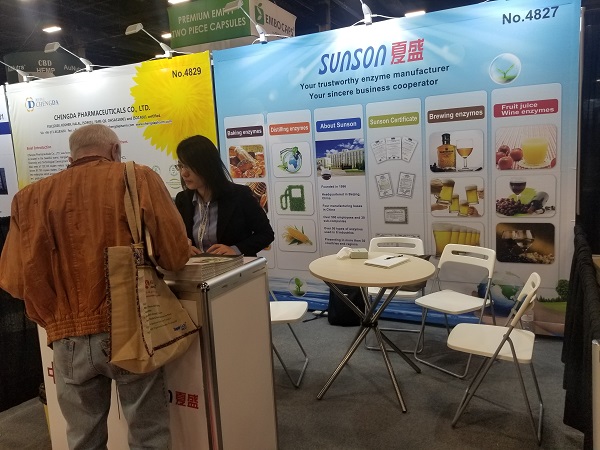 In general, with the efforts of all the employees of SUNSON INDUSTRY GROUP CO.,LTD., this exhibition had been successfully completed. During the exhibition, there many exhibitors came to our booth and they were interested in our product that they asked some samples from Sunson for testing. Meanwhile, we also got a lot of valuable opinions from them.
This exhibition has played a good role in the development of the company's product market and brand promotion, and has established an excellent image of the company as a professional enzyme preparation manufacturer.