Sunson® HTAA
INTRODUCTION:
Sunson® HTAA is a high temperature α amylase which made from the best strain of Bacillus licheniformis through deep fermentation and extraction technique. High temperature α amylase, with excellent heat resistance is widely used in the industries of starch sugar (glucose, maltose, dextrin, fructose, oligosaccharide), alcohol, beer, monosodium glutamate, brewing, organic acid, papermaking and other fermentation industries, etc.
DEFINITION OF UNIT:
1 unit of High Temperature α Amylase equals to the amount of enzyme which liquefies 1mg of soluble starch to dextrin at 70℃ and pH6.0 in 1 min.
ENZYMATIC ACTIVITY: ≥30,000 u/ml;
≥40,000u/ml
APPERANCE: Liquid
WORKING CONDITION:
Temperature: 80-110℃, favorable at 95-105℃;
pH: 5.5-8.0, optimum 6.0-6.5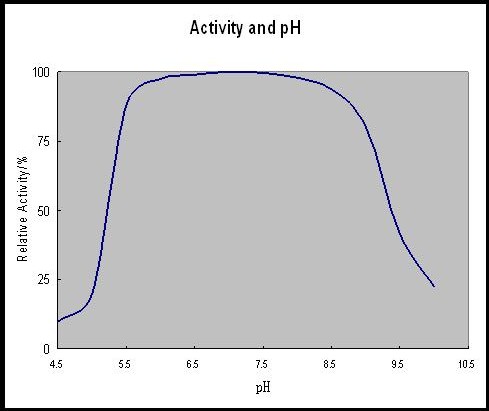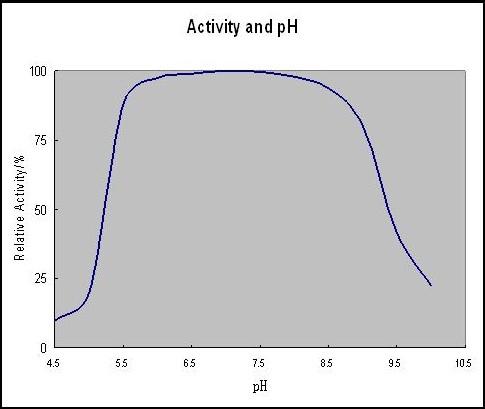 FUNCTIONS AND BENEFITS:
Randomly hydrolyze the α-1,4 glycosidic linkages of starch and get dextrin, a little of glucose and maltose, liquefy the starch;
Increases wort yield and grain adjunct cooking capacity;
Produce low-viscosity dextrose syrups;
Decrease formation of non-fermenting sugars;
Make fermentation faster and reduce processing time;
Make the liquefaction of different starch materials such as tapioca, corn, wheat and rice much more effective;
Very stable with low pH environment, high temperature and humility.
USAGE AND DOSAGE:
1.In alcohol industry: the recommended dosage is 0.3kg around per ton material with pH6.5-7.0, pumped in cooking boiler or continuously spray liquefaction heater after mixed, maintain pot temperature at 93-97 degrees for around 60-100 mins, instantaneous temperature can reach to 100±5 degrees, saccharification after cool off.
2.In beer industry: grind up the material and put in mash copper and add amylase after mixing and adjusting ph value. The recommended dosage is 0.3kg around per ton material then liquefy 30 mins with temperature 95-97 degrees.
3.In starch sugar industry: mix starch and water to the right consistency, adjust ph value 6.5-7.0 and add 0.15% - 0.2% calcium chloride, and then add this enzyme 0.6kg (20000u/g) per ton material. For interlude liquefy, increase tank temperature to 95-97 degrees rapidly and liquefying 30-60 mins; for spray liquefy, instantaneous temperature can reach to 100±5 degrees and keep temperature at 95-97 degrees for 60-120 mins.
Packing specification:
Powder products: 25kgs/bag.
Liquid products: 25kgs/drum or 1125kgs/drum
Storage:
Should be stored in a dry and cool place, avoiding high temperature.
Shelf life:
Powder products: 25℃, 12 months, enzymatic activity remains ≥95%.
Liquid products: 25℃, 6 months, enzymatic activity remains≥90%.
Safety:
Enzyme preparations belong to protein, which may induce sensitization and cause allergic type reactions in sensitized individuals. Prolonged contact may cause minor irritation for skin, eyes or mucous membrane of nose, so any direct contiguity with human body should be avoided. If irritation or allergic response for skin or eyes develops, consult a doctor.