Textile neutral biopolishing cellulase enzyme Conzyme® NL
Introduction
Conzyme® NL is a liquid neutral cellulase preparation. It is specially developed for fabric and garment biopolishing under neutral condition, it can combine with hydrogen peroxide removal in the same dye bath.
Specification
Appearance Liquid
Color Yellowish
Odor Slight fermentation odor
Solubility Soluble in water
Enzymatic Activity CMC: ≥700,000u/mL;
Enzyme Properties

Temperature profile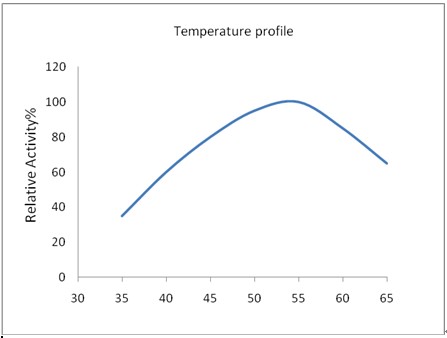 pH profile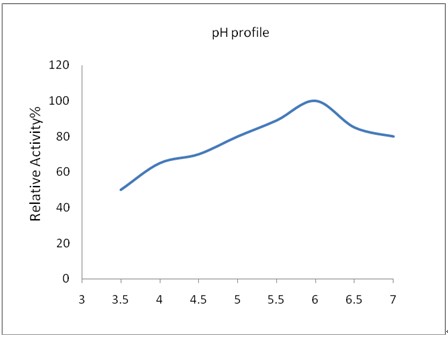 Benefits
Wide operational pH Range
Clean and even fabric surface
Softer handfeel
Brighter colors
Excellent color retention properties on dyed fabrics
Environmental-friendly & bio-degradation
Application
Temperature 45-65℃, optimum55℃
pH 5.5-7.0, optimum6.0
Liquor ratio 5:1-20:1
Dosage 1.0~2.0% o.w.g
Time 40-60 minutes
Inactivation: Raising temperature above 80℃ for 10 minutes, or raising the pH above 8.0 for 10 minutes can inactivate Conzyme®NL completely.
Packaging
25kgs/drum; 30kgs/drum
Storage
Should be stored in a cool and dry place with temperature between 5-35℃.
Shelf life
6-9 months under recommended storage condition.
Safety
Enzyme preparations belong to protein, which may induce sensitization and cause allergic type reactions in sensitized individuals. Prolonged contact may cause minor irritation for skin, eyes or mucous membrane of nose, so any direct contact with human body should be avoided. If irritation or allergic response for skin or eyes develops, consult a doctor.